[VIDEO] KEYSHAWN DAVIS KEEPS IT REAL ON LOPEZ, TANK DAVIS, AND RYAN GARCIA "SH*T GOING ON" AND HANEY VS. LINARES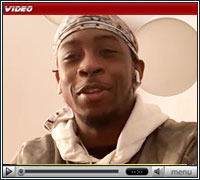 [embedded content]
FightHype.com recently caught up with fast-rising Keyshawn Davis, who recently picked up his 2nd pro victory. You don't want to miss what he had to say about several topics, including Haney vs. Linares. Check it out!
[ Follow Sean Zittel on Twitter @Sean_Zittel ]
As an Editor and an Sports Geek, it's my pleasure to share my knowledge about Sports and their various aspects that can impact our lives.
0
0